February 2023 Market Report
As homeowners, we've all worked hard for the home we're in. But situations change, and eventually we're faced with a tough decision: is it time to move up to the next house?
For many of us, our homes are the largest single asset we own—so naturally, you want to understand this asset and the market you are in. When you consider selling, you deserve insight and guidance from an expert in your local market. Here are the top things to know about the Charles Town real estate market right now:
Inventory Levels Held Steady at Summer 2022 Levels
Inventory levels in Charles Town have been trending upward for over a year, from a low of 1 month in January 2022 to 3.4 months in October 2022. In November 2022, inventory levels dipped back down to 2.1 months, and rose back up to 2.8 months for December, and held at 2.8 for January—about the same as our summer 2022 levels. Median days on market (DOM) has shot up as well, from 7 days in January to a high of 29 in December—but that's down from a high of 49 days for November.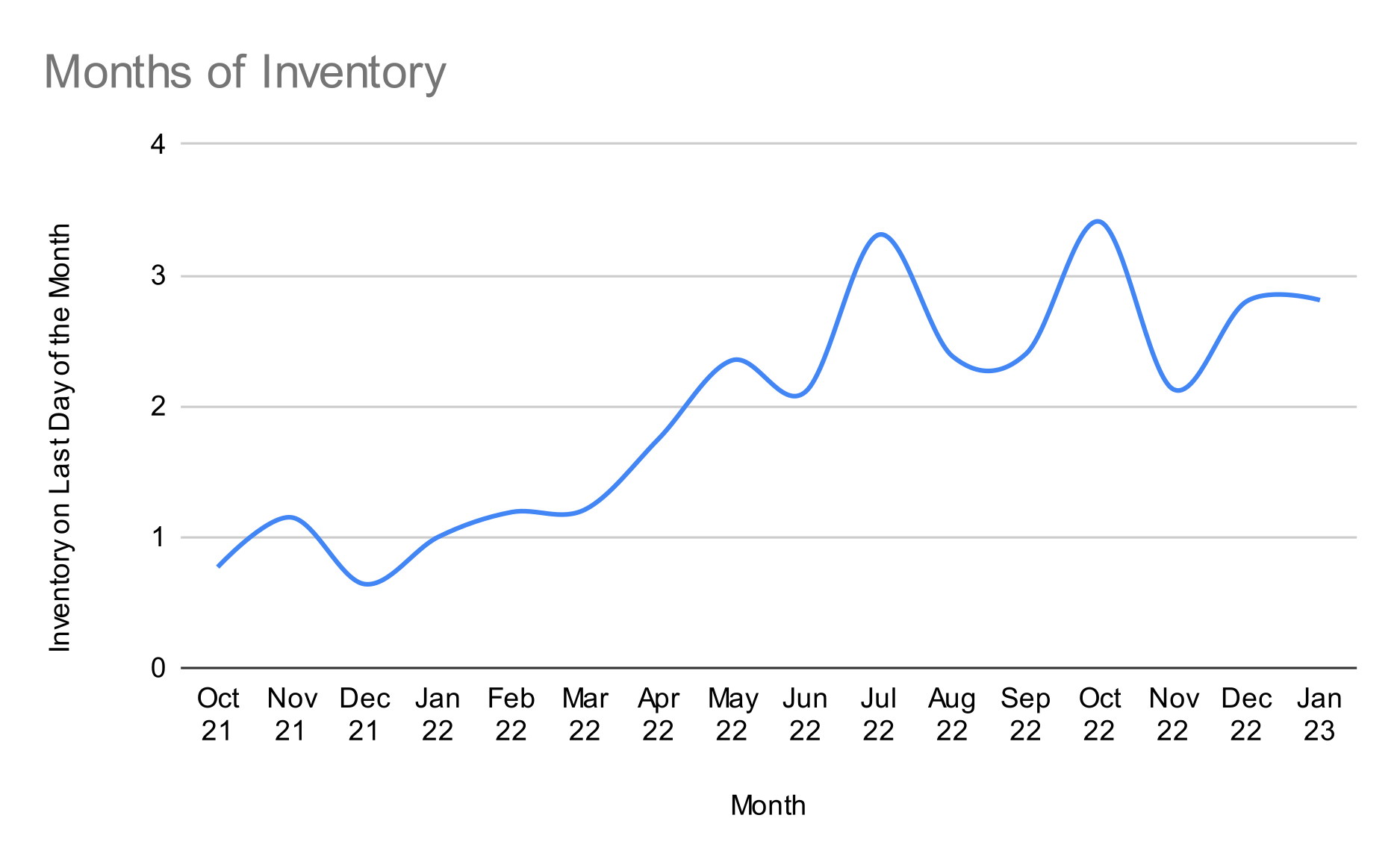 Still a Seller's Market—For Now
Historically, inventory levels of less than five months have indicated a seller's market, and while inventory levels are still trending upwards for the year, we're still below four months of inventory.
This dynamic is reflected in list price-to-sales price ratios. Median list-to-sales-price ratio is currently 100%. Not only that, the median $ per total finished sqft has risen to $187, higher than it was even at the peak of the seller's market in 2021.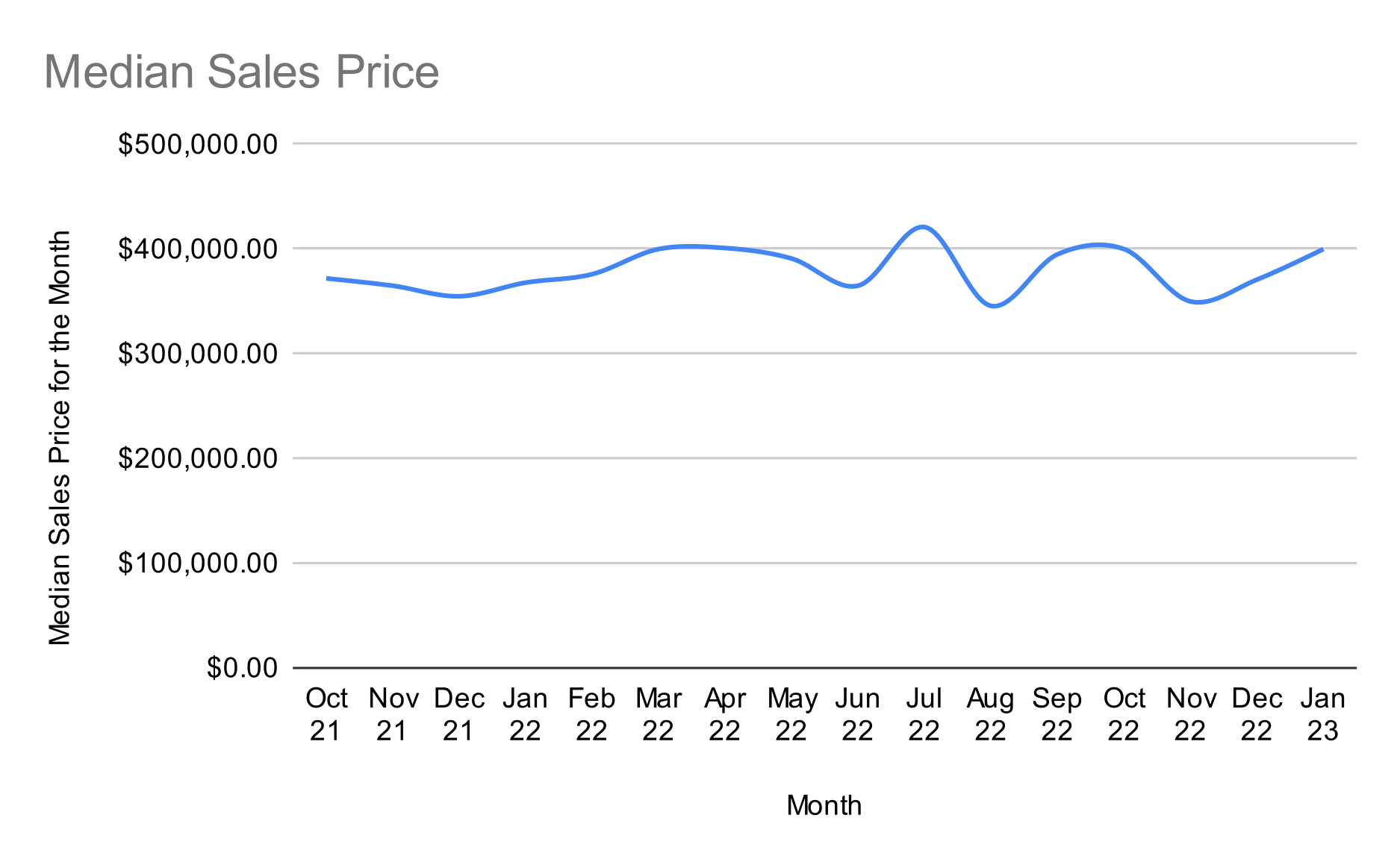 Homes Can Still Receive Multiple Offers–When Priced Correctly & Marketed Well
Our current median DOM and inventory levels are similar to the fall of 2019, while prices have risen about 37% since that time. With interest rates continuing to rise, and new home builders continuing to enter the market, things may shift to a neutral market, or even shift in the buyers' favor in 2023.
Despite market changes, with the right strategic plan, pricing, and positioning for your property and your goals, we can attract the maximum number of offers and get your home sold for the highest possible price in the fewest possible days on market.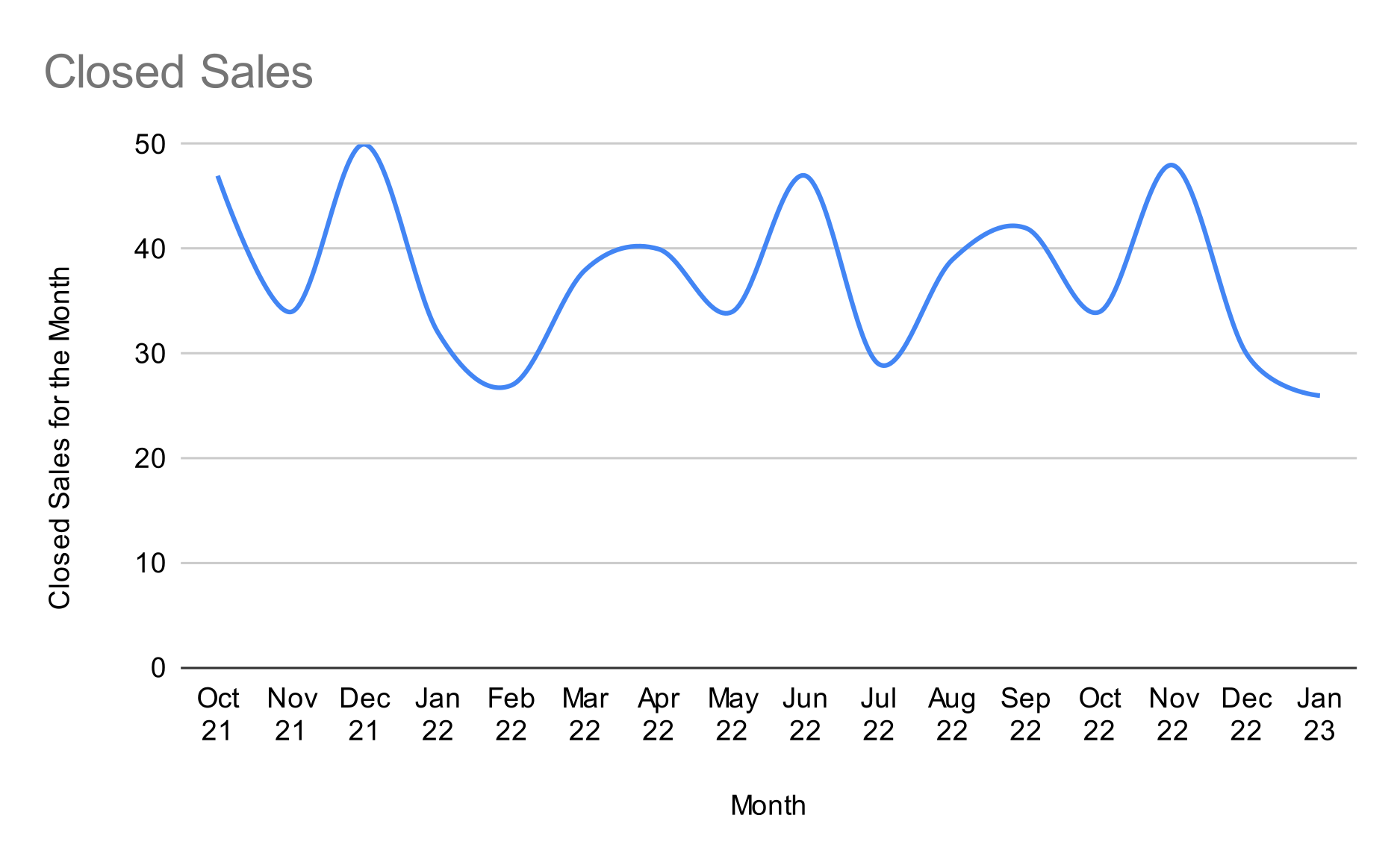 As a homeowner, what does this mean for you?
If you're thinking about selling in the next 12 months, now is the time to start preparing for market.
When we work with our clients, we offer 360-degree guidance. We know the market well and have experience selling homes like yours. This means minimal days on market, the highest possible price, and a seamless transition into your next home.
Our thoroughness, results-oriented nature, and commitment to excellence are just a few reasons over 300 clients have trusted us with their real estate in the last five years—many of whom regularly refer their family and friends. Our process is designed to make what can be a stressful process, seamless. Let's get you started on your next chapter with ease.
If you're thinking about selling your home in the next 12 months, call today for your strategic marketing consultation → 703-975-2046.
We will cover your goals and my unique approach to getting you the highest possible price in the fewest days on market.
Call Today → 703-975-2046
-Josh for the Beall Team